Search Products by Keywords
(Not for part number lookup.)



Adobe© Acrobat© Reader is required to view all PDF downloads.

Developed in 1998, Nexus®️ is a system that enhances building security and safety. Over the years, we have had different versions of Nexus®️ that have paved the way. Below, you can see the difference between our current version of Nexus®️ is and our new system Nexus®️Pro.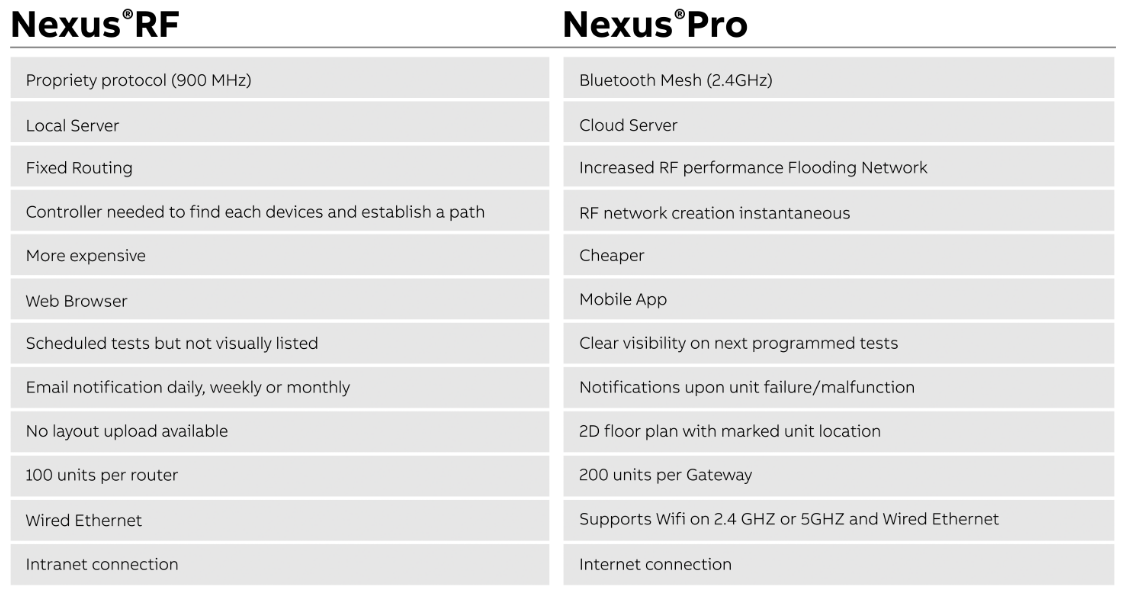 Nexus®Pro products:
Exit Signs

Battery Units

Central and Inverter Systems

Monitoring Systems
Nexus-Compatible products:
Exit Signs

Battery Units

Central and Inverter Systems