Search Products by Keywords
(Not for part number lookup.)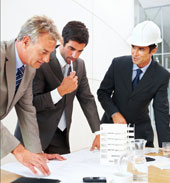 Adobe© Acrobat© Reader is required to view all PDF downloads.


We work hard to keep you safe!
Lighting the Way to Safety Since 1953.
Since the introduction of our first product manufactured in 1953 for the specific code-driven New York City market place,
Lightalarms has evolved into a leading designer and manufacturer of emergency lighting systems that are specified and installed throughout the United States.

With over fifty years of experience successfully meeting the demands and rigid code compliances of New York City, the Lightalarms product line is driven by stringent quality control standards, and innovative lamp and board designs. In addition to state-of-the-art design and manufacturing, our newly renovated North American production facility offers the fastest product delivery available in the industry today.

A member of the Thomas & Betts family of companies since November 1998, our ongoing commitment is to provide products of the highest quality at competitive prices.

In this website, we are proud to present the complete range of Lightalarms emergency lighting equipment, products we believe are amongst the finest available anywhere in the world.

Thank you for your continued support.